The Inner West of Sydney is one of the most dynamic locations in the Greater Sydney region. From the hipster cafes that line King Street in Newtown, to the design houses in industrial Marrickville, through to the arrays of townhouses in the residential suburbs of Tempe, Earlwood and Stanmore, the Inner West beats to its own pulse.
Sydney Gutter Clean has a loyal base of customers in the Inner West of Sydney who use their gutter cleaning services to keep their properties in good repair. The Inner West of Sydney has some unique environmental conditions that require gutter cleaning to be done regularly in order to extend the life of gutter systems.
The Inner West contains many leafy suburbs with a wide variety of trees and parks close to many properties. The Inner West includes some of Sydney's oldest suburbs which are characterised by established tree-lined streets and avenues. Many properties are closely flanked by leafy trees, which means that property owners need to be diligent in roof maintenance to avoid expensive roof repairs. Regular gutter cleaning in Sydney is essential, as this stops the build-up of environmental debris which can cause gutters to rust, ultimately leading to water damage to internal structures. In addition, the Inner West routinely receives the afternoon sea breeze that is common to the Eastern Suburbs of Sydney. This afternoon sea breeze provides excellent relief in the summer months, but it also blows many leaves in the gutters of properties in the Inner West.
Many residential suburbs in the Inner West consist of streets lined with terraces and townhouses. Gutter cleaning is essential on these properties, but there are added risks associated with climbing multi-storied buildings, which is why using a professional gutter cleaning Sydney team is essential to ensuring that your gutters are cleaned without incident. Sydney Gutter Clean uses the latest height safety systems to safely clean properties up to four stories in height. Sydney Gutter Clean also install safe roof access systems, including permanent anchor points and ladder brackets.
---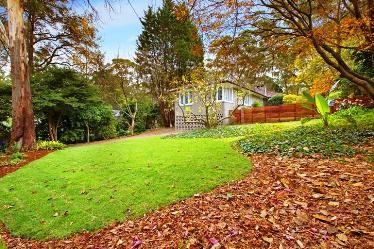 Our gutter cleaning professionals are from your community. Visit our location pages to explore the benefits of choosing Sydney Gutter Clean as your local gutter cleaning team.
Call today on for a free quote!