We are industry experts

We have the runs on the board

We offer rock-bottom rates
For more than 20 years, our team of fully trained and insured gutter cleaners have been providing Western Sydney with class-leading gutter maintenance services. We have invested in height safety systems that allow us to safely and quickly access roofs up to four stories in height.
Even though we provide industry-leading workmanship, we have always been prepared to give the lowest possible rates. Thanks to the expertise of our staff members, we can quickly clean gutters on commercial and residential properties without cutting corners. Thus, allowing us to keep our rates low.
Would You Like To See How Cheap Our Gutter Cleaning Rates Are?
Put us to the test today.
Call us on or send us a message requesting a free quote on our contact us page.
We are confident that our low-cost services will impress.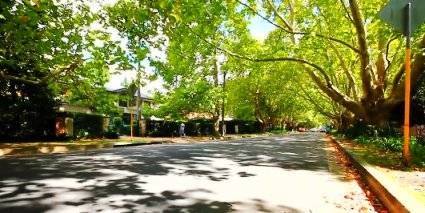 Why Are We The Best Penrith Gutter Cleaning Company?
Have you ever heard of a Sydney gutter cleaning company providing free roof inspection reports?
Probably not, but for us, that is standard. We recognise that it can be difficult for homeowners to access their roofs safely. So we provide a free roof inspection report whenever we clean the gutters of your property.
In addition, after our gutter cleaners assess the condition of your gutters, the proximity of trees and various other factors, they will provide you with a recommendation for the best frequency for cleaning your gutters.
We will then happily provide you with a free gutter cleaning reminder service because we know that you have enough on your mind already.
Along with our outstanding workmanship, low rates, and friendly service, these extra bonus services have allowed us to become the #1 gutter cleaning company in Penrith.
Where Do We Clean Gutters In The City Of Penrith?
We have a close working relationship with the Penrith City Council and have a wide array of commercial, strata and residential customers in the Penrith region. We service all suburbs in the Greater Western Region. Some of the suburbs in the Penrith locality that we routinely service include:
Badgerys Creek, Berkshire Park, Cambridge Gardens, Cambridge Park, Castlereagh, Claremont Meadows, Cranebrook, Emu Heights, Emu Plains, Erskine Park, Glenmore Park, Jordan Springs, Kemps creek, Kingswood, Londonderry, Mount Vernon, Mulgoa, St Marys, Orchard Hills, Oxley Park, Penrith, Regentville, St Clair, St Marys, South Penrith, Wallacia and Werrington.
Our gutter cleaning technicians thoroughly understand the local environment, building conditions, and weather conditions in the Penrith region. This local knowledge ensures our technicians can advise you on the ideal frequency for gutter cleaning to extend the lifespan of your guttering system.
Gutter Cleaning Western Sydney
Our team of local Western Sydney gutter cleaners offer service with a smile. Arriving on time for appointments with all of the required safety equipment, our gutter cleaning technicians offer first-rate gutter cleaning results. From Penrith to Blacktown, Mt Druitt to Auburn, we are the Western Sydney gutter cleaning experts.
Common Trees In Penrith
One of the reasons why so many locals love living in Penrith is the abundance of green leafy trees. While these add to the region's atmosphere, they do pose significant risks to roofs and gutters in the region. No matter how many trees you have in your backyard, we are ready to ensure that your gutters are free of leaves, twigs, sticks and debris from the local flora.
Some of the most common trees in Penrith include Old Man Banksias, River She Oaks, Cabbage Gums, Yellow Bloodwoods, Swamp Oaks, Camden White Gums, Ironbarks, Stringybarks, Woolybutts, Grey Box Eucalyptus, Parramatta Red Gums, Grey Gums, Scribbly Gums, Honeymyrtles and Water Gums.
The easy way to keep your gutters free of rust, blockages and leaves is to give us a call today on .
We offer streamlined services that will save you time and hassle. Our fully trained and insured technicians can safely access your gutters using advanced height safety systems.
Committed To Customer Satisfaction
We have perfected the art and science of gutter cleaning. With over 300 positive reviews, you can be sure that we go the extra mile to make sure that each of our customers is satisfied with our services. We deliver a courteous and professional service that you will be happy to recommend to your friends and family.
What Can You Expect From Sydney Gutter Clean?
Superb gutter cleaning services

Friendly service

Mess-free gutter cleaning

Free gutter cleaning quote

Free roof inspection report

Prompt and efficient service

WHS compliant

Excellent rates

Free reminder service
---
Do You Have Animals In Your Gutters?
Possums

Indian Mynas

Bushes

Trees

Insects

Bees
Sydney Gutter Clean can ensure your guttering system is free of animals, bugs, pests and leaf buildup. Reduce the availability of breeding areas for pests and vermin by keeping your gutters free of environmental debris.

Call us for a free Penrith gutter cleaning quote today!
Do You Need To Prepare Your Penrith Property For Bushfire Season?
The New South Wales Rural Fire Service recommends property owners prepare for bushfire season by cleaning gutters, roofs and downpipes from leaves and debris. Dry leaves that settle in gutters acts as the perfect fuel source for embers that fly in the strong winds during bushfires. During severe firestorms, embers can fly in the sky for kilometres. Ensure your property is ready for bushfire season by engaging our gutter cleaning technicians to remove all dry leaves and debris from your roof, gutters and downpipes. We offer a cost-effective service that ultimately could save your property when bushfires are affecting the region.