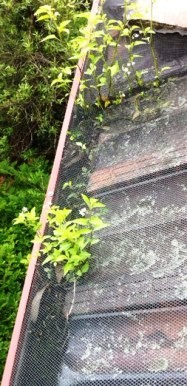 Do your gutters need replacing?
Are your gutters sagging and leaking?
Has rust taken over your guttering system?
Are your roof valleys the cause of your guttering problems?
Call us today on for a free Sydney gutter replacement quote.
You will enjoy our professionalism, meticulous workmanship and cut-price rates.
Our thoroughly trained and insured guttering technicians will take the time to thoroughly assess your roof and guttering system to identify the cause of any problems and provide a suggested course of action.
Don't waste your time or money on an amateur guttering company. Sydney Gutter Clean offers the most professional and reliable gutter replacement service in Sydney. Read on to find out how choosing Sydney Gutter Clean can save you hundreds of $$$ in the long run!
Gutters that are rusted, leaking or cracked can cause extensive water damage to the internal structures of your property. This water damage can be costly to repair, especially if it affects your electrical systems. Additionally, water that drains off your gutters and not down your downpipes can seep under your concrete slabs and cause serious damage.
No more leaky joints.

No more rust spots.

No more overflowing gutters.
Sydney Gutter Clean provides a complete range of quality gutter replacement services throughout the Greater Sydney region. A survey by Archicentre Australia found that half of the homes inspected needed gutter repairs or replacement. Don't wait until it is too late!
You may know us as the leading gutter cleaning company in the Greater Sydney region, but we are far more than just 'leaf removers'. Our team of thoroughly trained and qualified roof plumbers and tilers have a thorough understanding of advanced guttering systems and roof maintenance. In addition, we provide a 'big picture' guttering service that will extend the lifespan of your roof and gutters. Since 1999, we have been servicing residential, strata and commercial properties in the Sydney region. We know how to ensure that your gutters last longer so that your most valuable investment is adequately protected.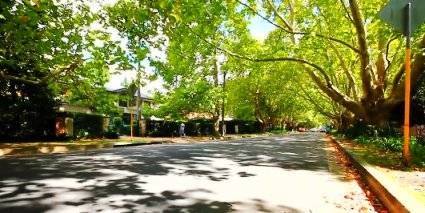 Do your gutters need replacement or just reattachment?
Sydney Gutter Clean is committed to offering cost-effective services. We use premium quality products and components, and we never cut corners. Our staff are industry experts that can get the job done the first time quickly and pass the savings onto you.
We have a high percentage of our clients that are referred to us by our customers. We take great pride in being the #1 most recommended gutter maintenance team in Sydney. Our methodologies and systems have been designed to save you time, money and hassle so that you are happy to recommend us to your friends and family. We invite all feedback to ensure we can continue to raise the standard of the industry.
One of the main causes of damaged gutters is poor quality and irregular maintenance. Even though we know the importance of cleaning gutters regularly, we recognise that the last thing on their mind for most busy Sydney property owners is regular gutter maintenance. So to assist our local community, we provide a free gutter cleaning reminder service so you have one less thing to worry about.
Our programmed maintenance schedules provide you with the ideal gutter and roof maintenance program.
No matter the size of your property, we provide the same class-leading standard of workmanship. Our team of fully trained and insured gutter installers take the time to properly prepare the surfaces to ensure that you are left with aesthetically pleasing gutters that can handle even the heaviest downpour.
The Sydney Gutter Specialists
As we provide a vast range of gutter maintenance services, not just installation but also cleaning, repair and maintenance, we know what will give you the best long-term solution. Our close working relationship with Sydney's leading gutter manufacturers ensures we can provide you with excellent value for money products. We have a massive base of clients throughout every suburb in Sydney, so we know what is going to work best for your unique location and suburb.
Have you been searching whether to replace your gutters with box gutters, fascia gutters, half-round gutters or quad gutters, but just don't know what is the best type of guttering system for Sydney?
Our team of guttering experts are happy to examine your roof and guttering system and provide you with their recommendation of the most suitable gutters for your property. Based on years of experience and industry knowledge, the technicians will provide you with a recommendation that offers the best value for money for your unique location and property. We are often quoted as recommending Colorbond 150mm half-round gutters with external brackets as the best overall guttering system, but we will take the time to analyse and inspect your property and provide a custom recommendation for you.
Sydney Gutter Replacement Quotes
Are you searching for an affordable gutter replacement service?
Pick up the phone now and give us a call on . We are ready to come to your property and provide you with a no-obligation quote. We avoid giving gutter replacement quotes over the phone, as in a lot of instances, we can reattach or repair the gutters instead of replacing them.
When you book an appointment with us, one of our experienced guttering technicians will meet you at your property within 24-48 hours. They will then be able to assess the condition of your gutters and the surroundings of your property.
Call today and enjoy hassle-free gutter replacement in Sydney.
---
Sydney Wide Service
Based on Sydney's Northern Beaches, our team comprises industry technicians from a wide range of Sydney suburbs. To discover more about the different localities, we service, please visit our location pages.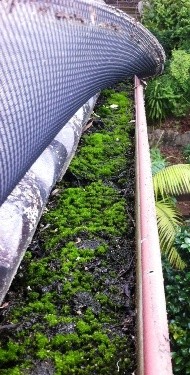 Gutter Maintenance Experts
Our range of services includes everything you need to keep your gutters in good working order. In addition, we offer a complete range of roof and gutter maintenance services, including:
CALL TODAY ON FOR A FREE QUOTE.