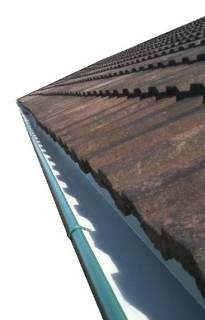 Is it time for your gutters to be replaced?
Have you been searching for a highly recommended gutter installation company in Sydney?
One Massive Reason Why You Should Choose Us
We specialise in gutters. We clean them, replace them, maintain them, repair them and inspect them. When we install gutters, we approach it with a long-term viewpoint. Our team of qualified gutter installers endeavour to provide you with a guttering system that will look great and continue functioning properly for decades. We are experienced gutter cleaners that understand the nuances of guttering systems. Over the years we have tested hundreds of different types of gutters in order to identify which gutters work best, last the longest and offer the best aesthetic. We are confident that by choosing us to install your gutters, you will save time and money now and in the long run.
What Properties Do We Service
We have the personnel, expertise and equipment to safely and efficiently install gutters on commercial, industrial, residential and strata-managed properties up to four stories in height. We have recently repaired and installed gutters and downpipes on a wide range of hospitals, hotels, educational facilities, homes, and apartments throughout the Greater Sydney region.
We Have The Runs On The Board
With over 400 testimonials from satisfied customers, we are confident that we can say that we are Sydney's favourite guttering company. Over the years, we have been committed to ensuring that each of our customers is more than satisfied with our services, rates, and results. Thankfully, this is now part of our company culture. Exceptional service and professional results are hallmarks of our brand. Each and every day, our team is dedicated to ensuring that our services surpass even the highest expectation. It does not matter how large or complicated the job is, we will ensure that our innovative guttering systems are even better than you could imagine.
Complete Range Of Solutions
Our team of experienced technicians are ready to provide you with a guttering solution that suits your needs and budget. If we don't think your guttering system needs to be replaced, we are happy to provide you with cost-effective repair services that could save you hundreds. Whether your gutters just need to be reattached to the fascia or you need a complete overhaul of your guttering system, we will provide class-leading repair and installation services you can rely on.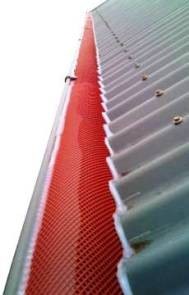 Free Gutter Installation Quotes
When it comes down to it, we know that for most of our customers, they choose us because we offer the best value premium quality gutter installations. Would you like to discover how affordable our rates are? Come and get a free gutter installation quote by giving us a call or completing our free quote form today.
Sydney's Largest Team Of Gutter Experts
One of the strengths of our company is the handpicked team of guttering technicians that have a reputation for exquisite workmanship and technical expertise. Privately owned and operated, Sydney Gutter Clean is a family-run business focused on offering professional service with a personal touch.
What Is The Best Gutter To Install In Sydney?
If you are researching the best type of gutter to install in Sydney, you will come across a lot of opinions. But if you would like to know what the gutter cleaning experts who spend everyday cleaning, repairing and installing gutters think, there is a clear winner!
Colorbond 150mm Half-Round gutter with External Brackets is the winner by far. Suitable for domestic and light industrial properties, the half round gutter is very easy to keep clean and has a durable construction that offers an excellent lifespan. Due to the half-round shape, very few leaves, sticks, and debris stay in the gutter, making it easier to keep clean. In addition, the surprisingly durable external brackets ensure that the gutters will last for decades with minimal required maintenance.
If you would like one of our guttering experts to analyse your roof and surrounding environment and identify the best guttering system for your location, please give us a call today.
Do You Need Gutter Guards Installed?
At Sydney Gutter Clean we have tested countless gutter guards, leaf screens and gutter protection systems. Our research and experience have helped us identify the perfect gutter guards for a wide range of properties. We have a diverse range of gutter guard options that include:
UV stabilised Polyethylene

Commercial grade premium Aluminium gutter guard with Colorbond colours
With a 15-year manufacturer warranty, these are gutter guards that are ready for the long haul. Reduce the amount of maintenance your gutters need and extend their lifespan with premium quality gutter guards. Our gutter installation experts will ensure that the gutters and gutter guards are installed properly. We are not tied directly to any one manufacturer, so we will install gutter guards that best suit your needs and budget.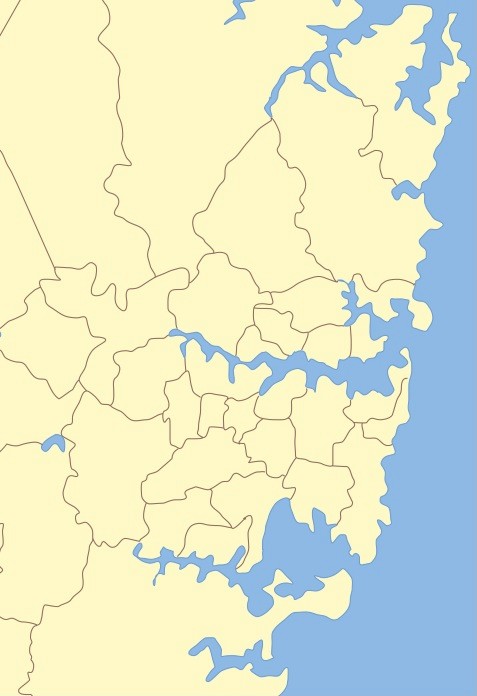 Deal Directly With Tradesmen
We don't use contractors. We don't use salesmen. When you deal with Sydney Gutter Clean, you will be dealing directly with the tradesmen that will service your property. As licensed roof plumbers and tilers (LIC #241729) we are industry professionals that are raising the standard of workmanship and service in the profession. Don't risk using amateur gutter installers when utilising our services are so affordable.
Service Region
As you can tell from our name, at Sydney Gutter Clean, we are committed to offering our community in the Sydney region the very best gutter maintenance services.
We are your local Sydney gutter maintenance professionals from the Northern Beaches to the Sutherland Shire and from Greater Western Sydney to the North Shore.
If you need your gutters cleaned, repaired, replaced or installed, we are ready to assist. Give us a call today or fill in the contact form to take the first step to stress-free gutters.
---
THE SYDNEY GUTTER CLEANERS YOU CAN RELY ON
Gutter cleaning is our profession. We have undertaken extensive training programs to ensure that each of our gutter cleaning technicians can safely access your gutters, diagnose any issues and provide you with 'mess free' gutter cleaning.
We have established a reputation for excellence in workmanship and customer service, and we will do anything to ensure our name is not tarnished.
With local gutter cleaners from your community, we are your local gutter cleaning professional. To learn more about the gutter cleaners from your area, visit the following regional gutter cleaning pages: